I ask them to take a poem
and hold it up to the light
like a color slide

or press an ear against its hive.

I say drop a mouse into a poem
and watch him probe his way out,

or walk inside the poem's room
and feel the walls for a light switch.

I want them to waterski
across the surface of a poem
waving at the author's name on the shore.

But all they want to do
is tie the poem to a chair with rope
and torture a confession out of it.

They begin beating it with a hose
to find out what it really means.

-- "Introduction to poetry" by Billy Collins

From The apple that astonished Paris, 1996
(University of Arkansas Press)

If you've ever had the traumatic experience of witnessing this being done to a poem, and especially if a residual sac of trauma is still bobbing around in your psyche, I recommend a dose of World Poetry Day. World Poetry Day has been around for almost a hundred years, is celebrated on March 21, and although other purposes are read into it, worthily (most notably UNESCO's adopting it to promote the saving of endangered languages), at its heart it's still about people sharing poetry with each other.

In our modern world, where few of us have anything like a village square in our lives, a good place to do this is on Twitter, not least because in cyberspace the day stretches out to become two or three, with people jumping on and off according to their time zones and whatever idiosyncratic hours they keep.

Here are some of my best catches from the World Poetry Day twitscape. I'm sure one of them will get you waterskiing!

This first one needs a bit of introduction. To celebrate WPD, cafés around the world invited people to swap a poem for a coffee, a new initiative which I hope will spread (do you read me, Running Horse Café?) and become a tradition. Here's The Guardian tweeting the phenomenon:


Now join me in a hats off to poet Ian Duhig (@ianduhig) for this masterpiece:
And this isn't bad either:
Keats-Shelley House (@Keats_Shelley) has long been one of my favourite twitter accounts, and they didn't disappoint:
Couldn't be a poetry day without Sylvia; I especially liked the choice of poem:
Hieroglyphics!
Ferlinghetti, one of my first loves (and his own hieroglyph: "the arrow"):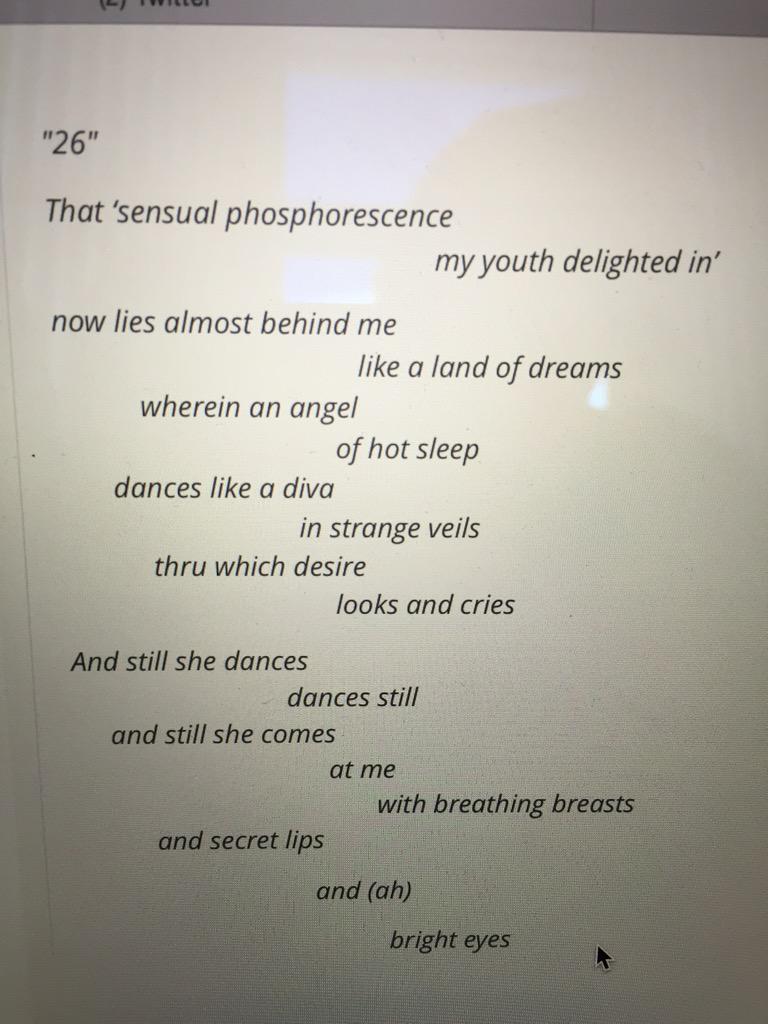 A plum blossom from Basho, the master:
Mandy, do you know what James Dickey said about Robert Frost?
"Of all the haunted artists, Robert Frost is the most haunted of all":
Clever as hell from The Grove Bookshop (@GroveBookshop):
and this was my contribution:
Apollinaire's friends had this poem inscribed on his grave.
Which makes me think of, "So long lives this, and this gives life to thee".
What better thought for a poetry day?
--
Karen